I have shown some Basketballfotos and took the DCS200ci to a Computer-Museum. Lot of image-editing with Lightroom and Photoshop, but it worked surprisingly well! I had to take ISO 200 and again ISO 400.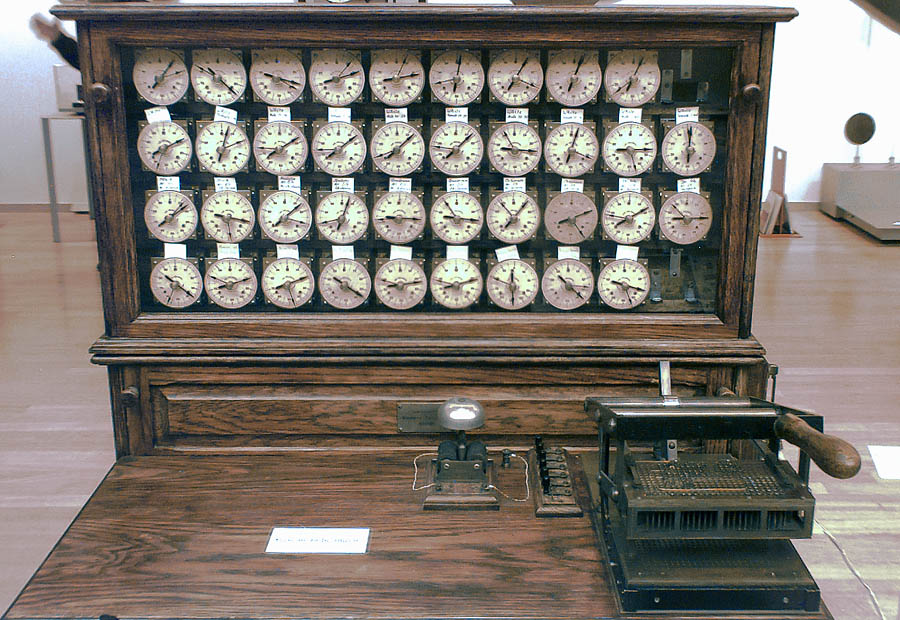 But taking fotos under sunny daylight with ISO 50/100 was a big disappointment - so far. At least my DCS200ci seems to have problems with regular, periodic structures like tiled roofs, grids, balcony balustrades under bright sunshine. I got moirés, even taking branches and leaves of a tree.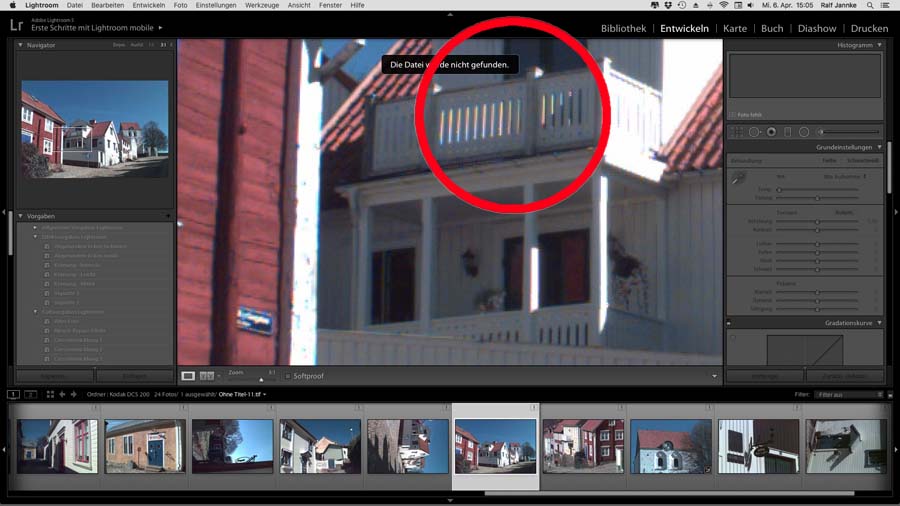 Until now I have tried the following: New install of the DCS200-firmware, mounting a hot-mirror-filter to the lens, left over from my Kodak/Canon EOS 1n/DCS3c. It did NOT really help.
Because the images are really sharp I will try a simple scrim diffusor (softener) on the lens. I have not got it so far. Parallel I have ordered a Nikon D100 antialiasingfilter. I will see if I am successful mounting the antialiasingfilter right before the DCS200-Sensor. I will report my experiences in the beginning of May.
Any other ideas?
Ralf
A big Thank you to Ross Alford on his suggestions about the moiré-failure of my (all?) Kodak DCS200ci bodies!
Ross had the idea stopping down the lens up to f/22 f/32 could help decreasing Kodak DCS200ci-moirés. I used a 4/20 mm MF Nikkor an the 2,8/45 mm GN Nikkor.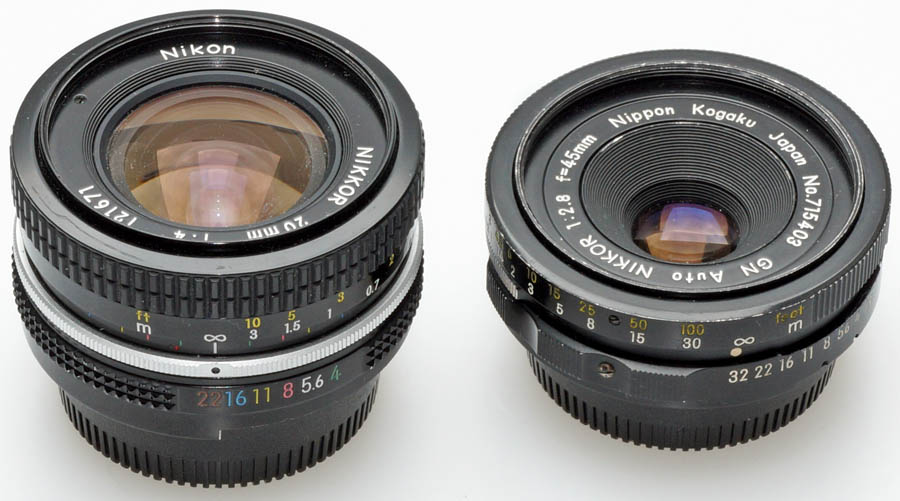 That's what I found: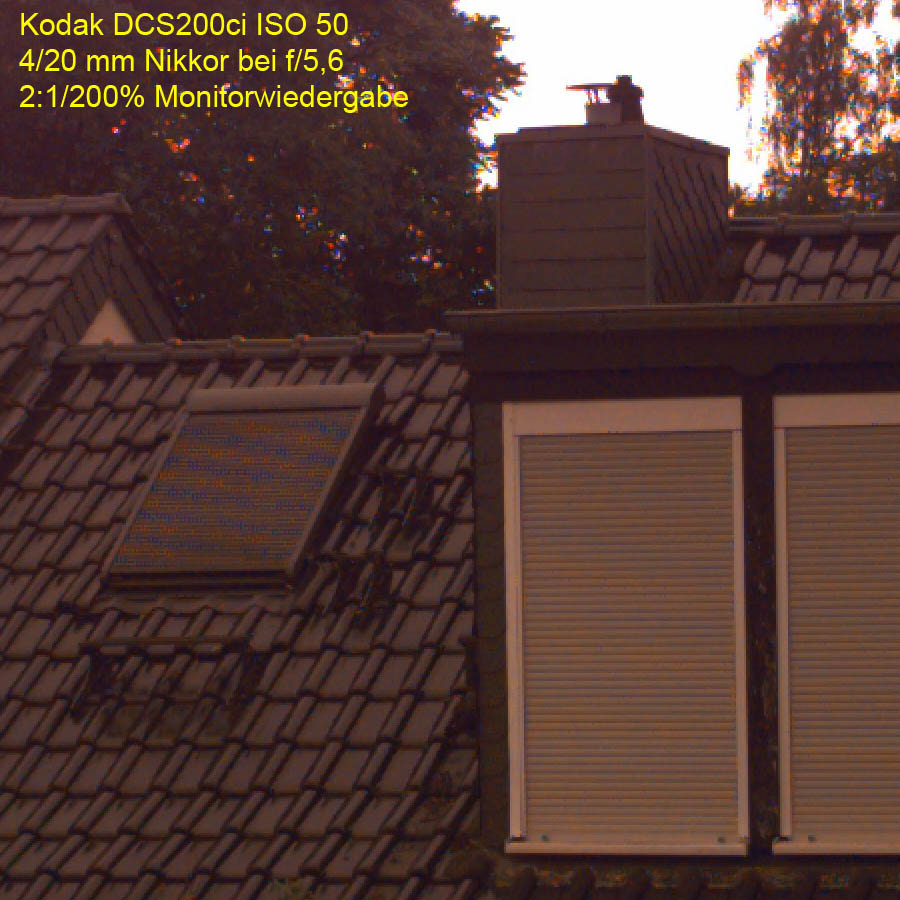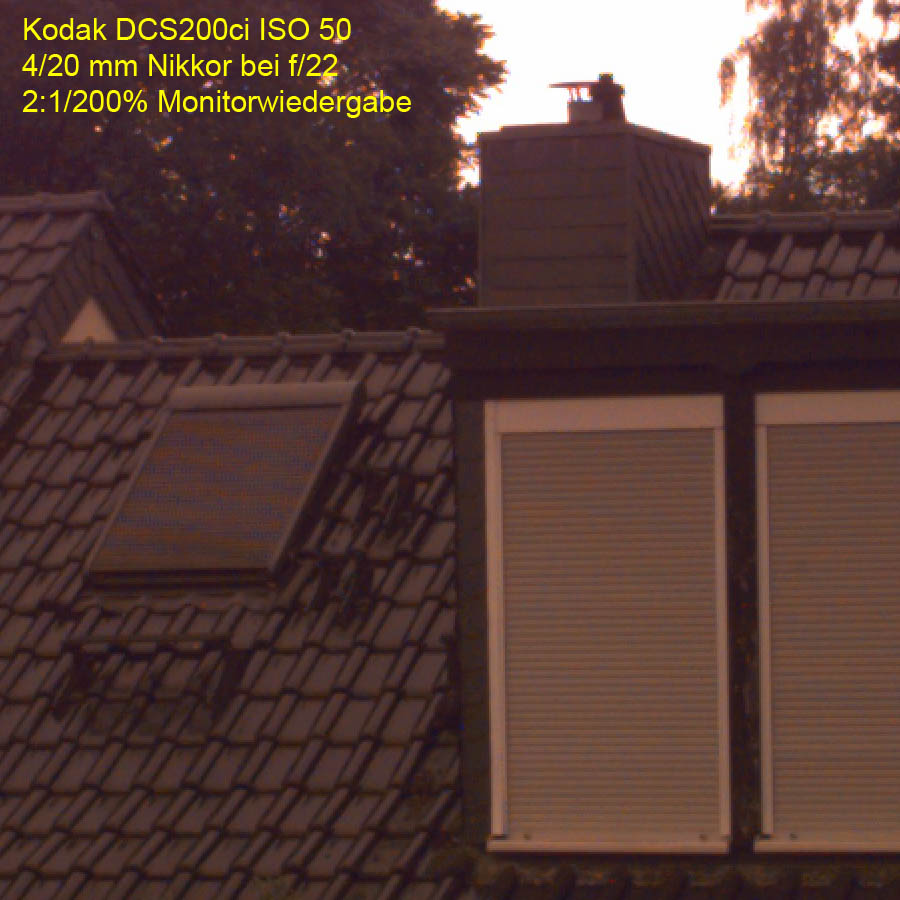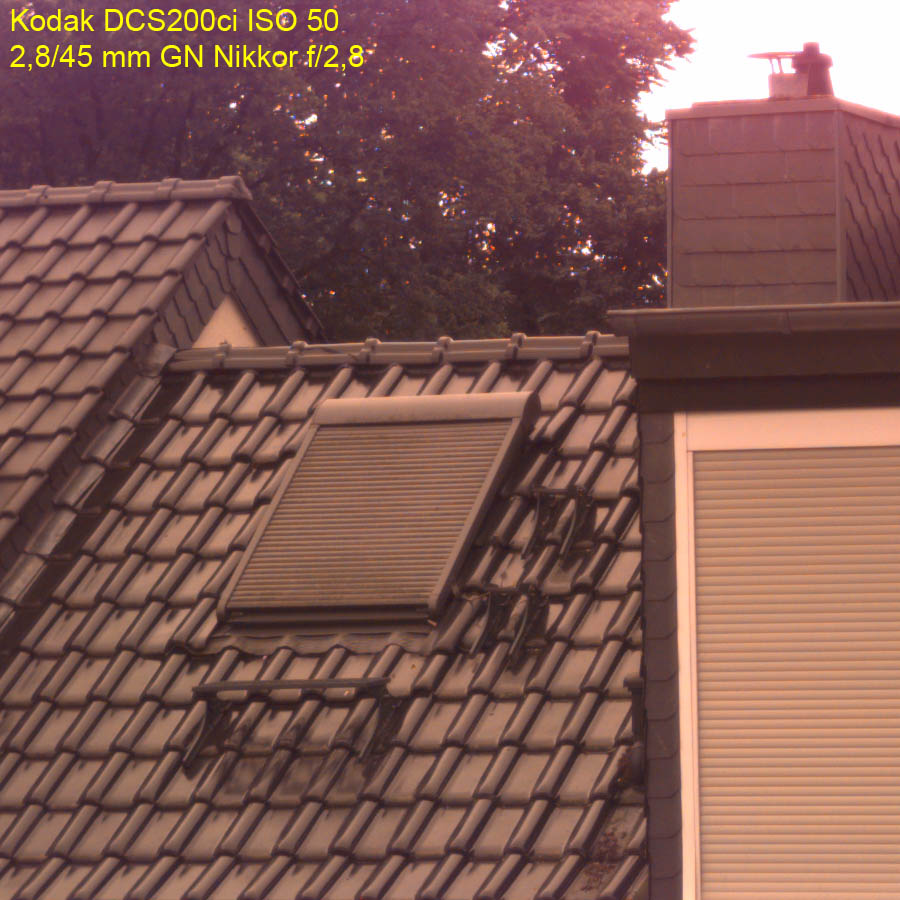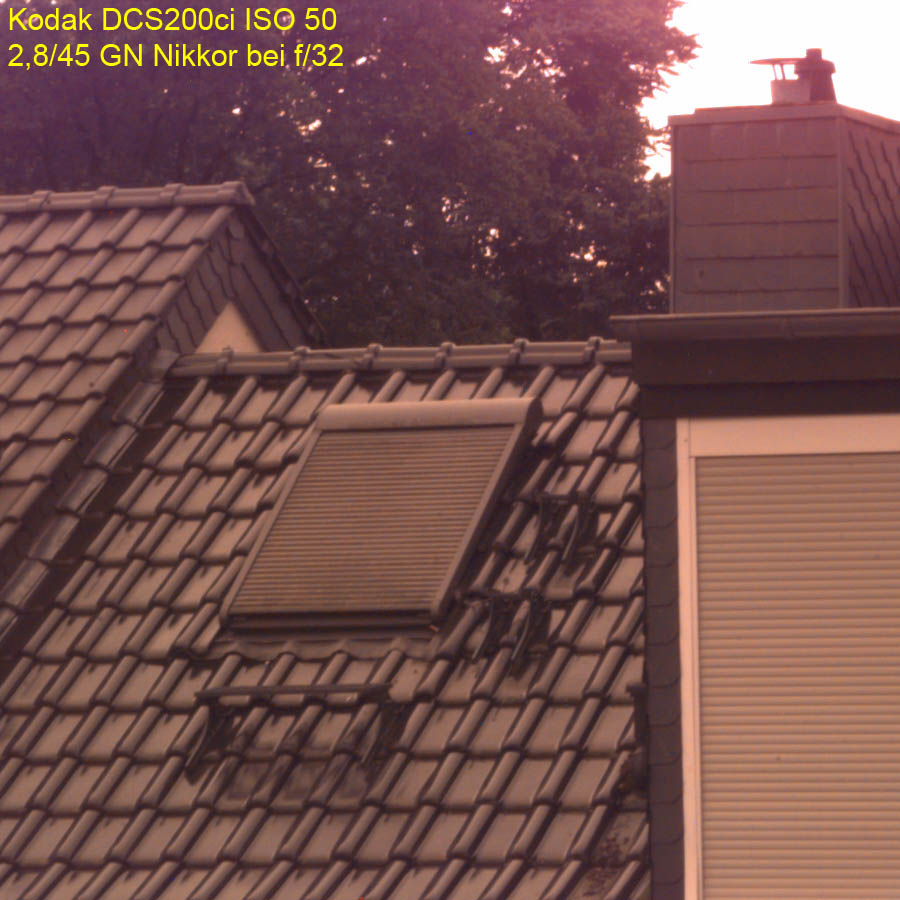 YES it works. But it depends much more on focal length than f-stop!
Here you can find my full report, please use Google Translate:
https://www.digicammuseum.de/geschichte ... ema-moire/
Ralf