What a nice Twosome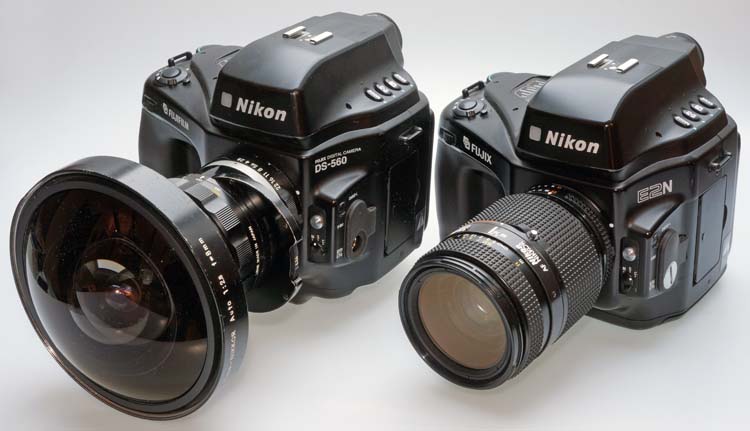 Fujifilm FUJIX DIGITAL CAMERA DS-560 with 2,8/8 mm Fisheye Nikkor
Fujix/Nikon E2N with 4/16-35 mm VR Nikkor
Some years ago I had bought the tremendous and working Fujix/Nikon E2N from Switzerland. 2015 I was able to get a working Fujifilm FUJIX DIGITAL CAMERA DS-560 for a very affordable price. The whole Fuji/Nikon-Line is an interesting story. With the mystery of the first Nikon D1 Prototype, looking like a future Fuji/Nikon:
Does somebody know more about this Nikon "D1" Protoype?
It's time to share my respect on these gigantic Brontosaurs! So please enjoy my two reports about the Fuji/Nikons and use Google Translate.
https://sites.google.com/site/fujixniko ... rmatdslrs/
https://www.digicammuseum.de/geschichte ... lr-ds-560/
Ralf