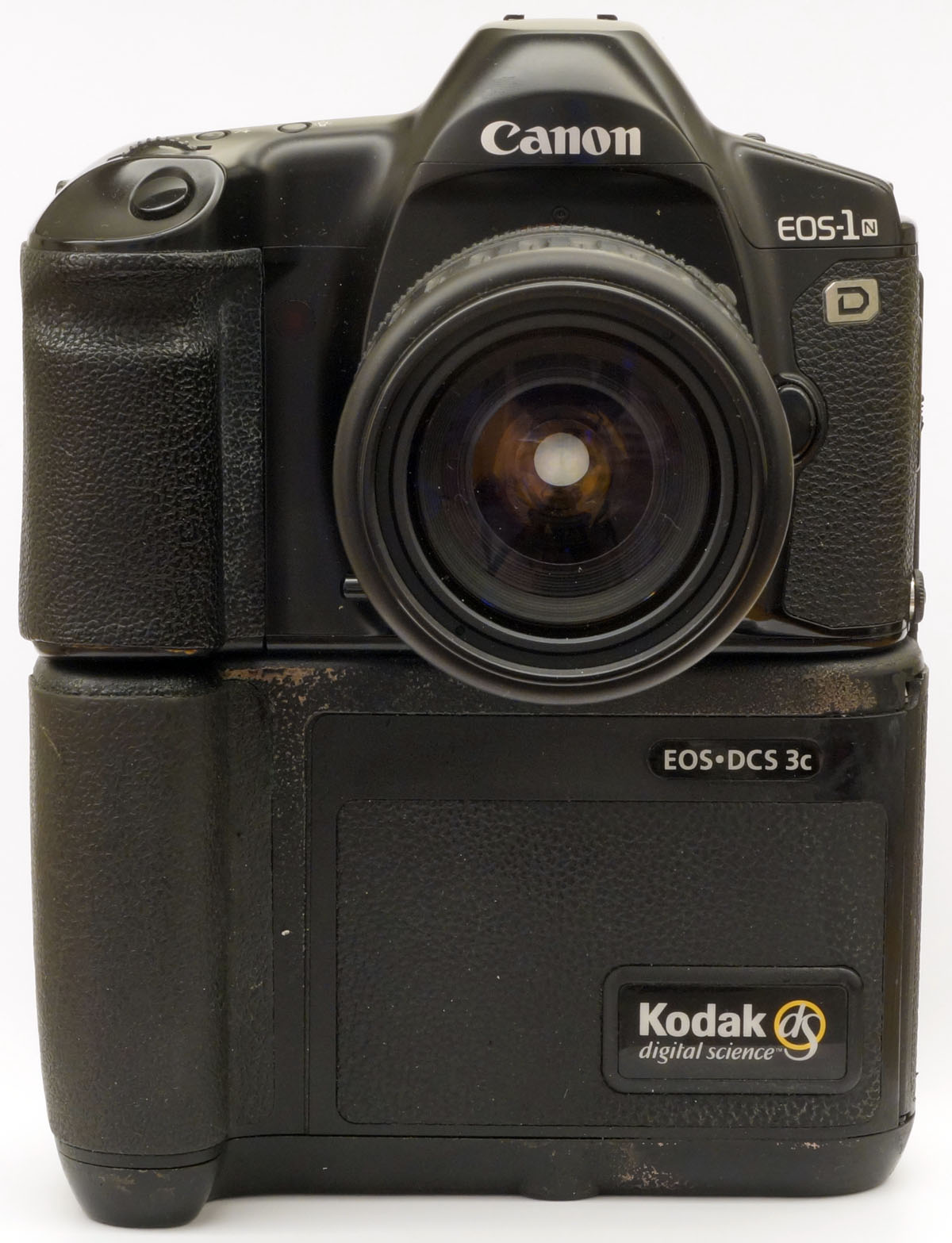 I really beg your pardon for the "faux pas" presenting a (my!) Canon in this forum. But a Kodak/Canon could be accepted. I think the sensor is almost the same as the one used in the Kodak/AssociatedPress NC2000/e.
Kodak/Nikon/Canon-DSLRs N90s(F90X)/EOS1n NC2000e/DCS3c: Teil 2
https://www.digicammuseum.de/geschichte ... 0xnc2000e/
Why do I post?
I have bought this DCS3c 1997 for about 8500 Dollars! The only Chance to shoot Basketball. At that time I was in the Canon camp. Now, 21 years later it was possible to charge the 21 year old batteries! OK I used this DCS3c until 2000 and had a rebirth 2015. Still the same batteries! For me it's a miracle. Now 2018 two days later after charging the batteries still content energy. Maybe a question for "our" forum-engineer Stan Disbrow
Here you can find my Kodak DCS3c-Report. If you can stand Canon… Please enjoy!
Die 1,3 Megapixel Kodak/Canon EOS 1n/DCS3c – oder: "1995 bis 2015, 20 Jahre DCS3c"
https://www.digicammuseum.de/geschichte ... 72015-neu/
Ralf